In December in 2012, we teamed with the Sister of Mercy to take a delegation of U.S. women religious to Honduras, including our own Sister Carol Ries!
The delegation visited Sisters of Mercy and community leaders in San Pedro Sula working with the most vulnerable in one of the most violent cities of the world.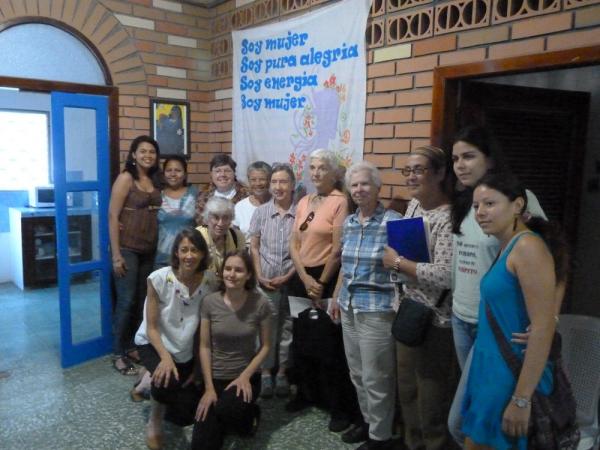 In In Progreso, they visited Jesuit Padre Melo and his team which accompanies communities in the besieged northern region of the country. In Triunfo de la Cruz, delegates learned of the struggle of the Garífuna people for survival and land rights. In Tegucigalpa they met with human rights defenders, journalists, church workers, union, peasant and indigenous leaders-all at risk.
Several delegates came from El Salvador where they traveled to honor the 32nd anniversary of the murder of four U.S. church women – victims of the same abusive power structures and policies that are killing those who accompany the poor and defend human rights in Honduras today. In a meeting with the U.S. Embassy in Tegucigalpa, the delegation spoke this truth to power. Please see read the Delegation Report and share with your members of Congress.
https://friendshipamericas.org/sites/default/files/honduras summary report – final2english.pdf, https://friendshipamericas.org/sites/default/files/honduras delegation report fulldec 6-12 2012 final2.pdf