Your contribution will help the Friendship Office of the Americas continue its vital work of human rights accompaniment, social change, and the promotion of policies of justice peace and friendship.
CLICK the button below to donate to Hurricane/Emergency Response 2020 – Fundacion Entre Mujeres, FEM of Nicaragua.
If you would like to earmark your gift to support Hurricane/Emergency Response 2020 – COFADEH, Honduras, or the Honduras Accompaniment Project (PROAH),  just send us a message stating your designation.
The Friendship Office is a 501(c)(3) organization and your donation is fully tax-deductible.
Thank you for your generosity in this year of storms!
Click here for PayPal: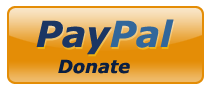 Checks can be sent to:
Friendship Office
PO Box 926
Greenbelt, MD 20768