Originally posted on the ARSN blog.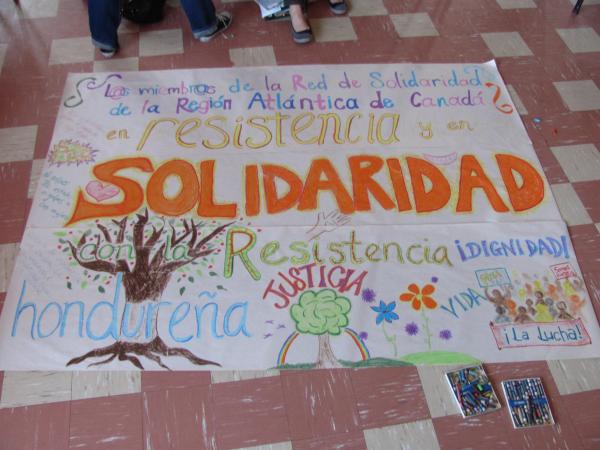 From November 9-19, 2011, the Atlantic Regional Solidarity Network (ARSN), along with other Canadian social movements and civil society groups, hosted Betty Matamoros, Honduran human rights defender, longtime social activist, and representative of the Central American coordination of the Hemispheric Social Alliance (HSA).
Betty was welcomed by organizations and communities in Nova Scotia, New Brunswick, Quebec and Ontario, including ARSN, Common Frontiers Canada, the Latin American and Caribbean Solidarity Network (LACSN), the Public Service Alliance of Canada (PSAC), the Canadian Union of Public Employees (CUPE), the Ontario Public Service Employees Union (OPSEU), the Ontario Secondary School Teacher's Federation (OSSTF/FEESO), the Toronto Haiti Action Committe (THAC), the Social Justice Committee, and Peace Brigades International – Canada.
Common Frontiers Canada compiled this video from solidarity activities Betty was part of in Toronto, Ontario. Take a few minutes to catch a glimpse of Betty's inspirational visit.